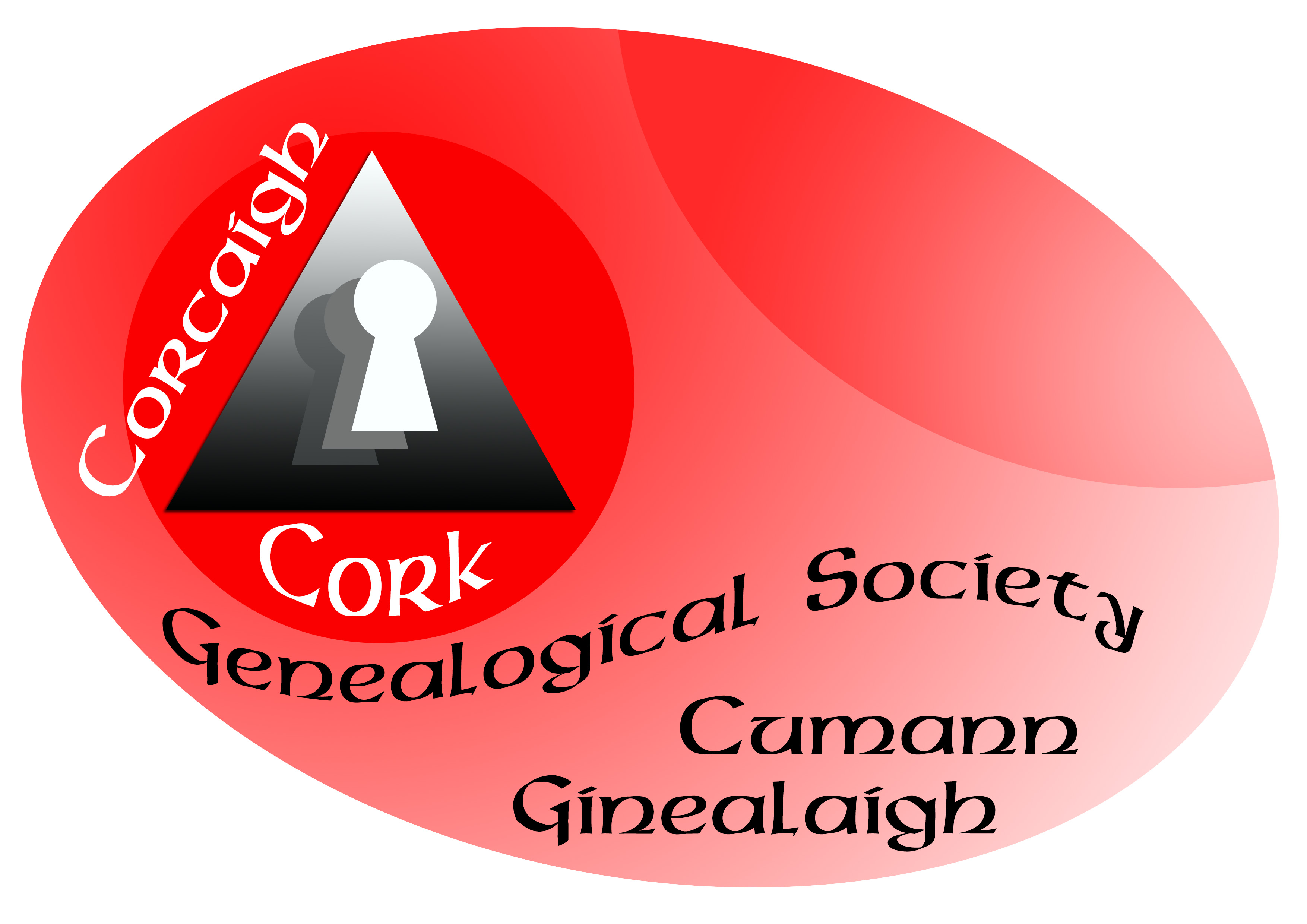 14th December 2023 Speaker Colette Jordan. Big house staff
9th November 2023 Rory Bounce. Cork County library
12th October 2023 TBD Workshop Thursday 19th. Workshop Thursday 16th
14th September 2023 A few ways to Bind up your family history Olive Coleman Workshop Thursday 21st.
11thMay 2023 Helen Sisk :-Business records

.
13th April 2023
John O'Connell. R

esearching the O'Connell family. Title - A buccaneering Cork Priest who ended up ministering in the Americas in the mid 19th Century.
(Members of the Donoughmore O'Connell family emigrated to North Carolina before the famine. While researching this family I discovered that one of them had written a history of Catholicity in the Carolina's. The Cork priest is mentioned in that publication.
Sat 11th March 2023
Conference 23 Family Matters €25 Light lunch included
9th February
Bridget Goulding Fallen leaves
12th January 2023 AGM and short talk by Pat Murphys, " Just a Few Murphys"
8th December 2022 meeting cancelled due to bad weather warning
10th November 2022 Karen O'Riordan Registry of deeds
6th October 2022 8.00pm Ann-Marie Coghlan:-What's new - an update of local and online information for Cork family research
1st September 2022 8.00 pm Richard Forrest :-Townlands
| | | | |
| --- | --- | --- | --- |
| | The church of the later day saints | | |
2019-2020 season cancelled due to covid restrictions
12th January 2021 no meeting
10th December 2020 no meeting
12th November 2020 no meeting
8th October 2020 no meeting
10th September 2020 no meeting
14th May 2020 no meeting
9th April 2020 cancelled due to corvid-19
12th March 2020 cancelled due to corvid-19
13th February 2020 Richard Forrest "Blarney Parish Records" A case study of an individual parish.
9th Janaury 2020 AGM
12th December Tony McCarthy Brehon Law
14th November Ronnie Herlihy
10th October Mark Elms Mary Elm's 'Irish Oskar Schindler'
12th September 2019 Karen O'Riordan Land Divisions in Family History
9th May 2019 Bernard Hall,
Tancred, A Man From Cork? Part Two.
11th April Speaker Jim Murphy. "White Slaves or Indentured Servants"
14th March 2019
Con McCarthy. Desertserges/Enniskeane Parish from early times. Details of a west cork parish includes local families and places etc.

ls to be confirmed)
14th February
Speaker
Dan Healy.
School records what is available where are they.
10th January 2019 AGM
13th December 2018 Show and Tell
8th November 2018 Laura Moloney.
The Wonder of the Irish Naming System - patterns and usage
.
11th October 2018 Michael Lenihan
An illustrated talk using
images of Cork prior to 1918.
13th September 2018

Paul McCotter

will fill in instead "Irish surnames"
10th May 2018
'Show and Tell' by members - a practical session on useful skills and sharing trees. Ann Marie is doing a quick once over of the DNA Cork Projects that she manages.
12th April 2018 Bernard Hall.'From Cork to Cape Town, in pursuit of Dr Tancred (1804-1867)'
My great-great grandfather born in Cork in 1804 into a Catholic family moved to England and became a C of E curate at Christchurch after eloping with a nun, as one does; he ended his days as a member of the first Cape Parliament. His life and turbulent times are not without interest.
24th
March 2018 Conference
8th February 2018 FAMILY HISTORY CURIOSITIES
.
Strange and Interesting finds when conducting family history research.
Speaker.
Karen O'Riordan
Local Studies Library.
Cork County Library.
11th January 2018 AGM
14th December 2017 David Ryan 'The Battle of Baker's Bridge: Uncovering Civil Unrest in 1930s North Cork'​
9th November 2017 Denise Gabuzda
The history of the Quakers in Cork
12th October 2017 Brian McGee
Chief
Cork City and County Archives,
Archivist -
workhouse/poor law union records
14th September 2017 Margaret Lantry "Records of the South Parish, Cork: their scope and content"?
11th May 2017 Michael Keane
From the Family Tree to Book Publication: 'From Laois to Kerry', with a little bit of Cork.
13th April 2017
Ronnie Herlihy St Josephs Cemetery
9th March 2017 Lorna Maloney O'Kief, Coshe Mang, Slieve Lougher and the Upper Blackwater in Ireland
9th February 2017

Margaret Lantry
Directories
12th January 2017
AGM
8th December 2016
Tony Harpur "
From Kerry to Imokilly - The descendants of Sir Maurice FitzRichard Fitzgerald,2nd Knight of Kerry ,in County Cork."
November 10th, 2016
Claire Bradley Chair of I G RS. "Catholic Parish registers on line."
October 13th, 2016 Gerard O'Rourke Author "History of life in an Irish rural Parish"...Ancient Sweet Donoughmore
September..8th. Jean Prendergast 'Tracing a Munster Fusilier in World War One.'
May 12th 2016 DNA discussion
April 14th 2016 John O'Connell "
THE CLANCY'S OF BANDON IN THE AMERICAS."
Three members of that family helped to almost destroy the church there.A member of the Cantillon family (from Bandon?) was also involved.It may be a bit heavy but it is an amazing story.
February 11th 2016 Tony McCarthy "Writing down your family history".
January 14th 2016
AGM
December 10th 2015

Fiona Fitzsimons.
Urchins & orphans:
tracing records of children in care in Ireland 1840 to 1952
November 12th 2015
Karen O'Riordan "Why I can't find my ancestors
"
October 8th 2015
Margaret Lantry "Genealogical material in the Cork Historical and Archaeological Society Journals."
September 10th 2015
John O'Connell "Post famine evictions in Donoughamore"
Cork Genealogical Society,
c/o Olive Coleman, 22 Elm Drive, Shamrock Lawn, Douglas, Cork, Ireland
Logo design by Éibhear Neff. © Cork Genealogical Society 2003-2023