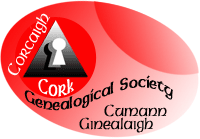 Journal of the cork Genealogical Society 2004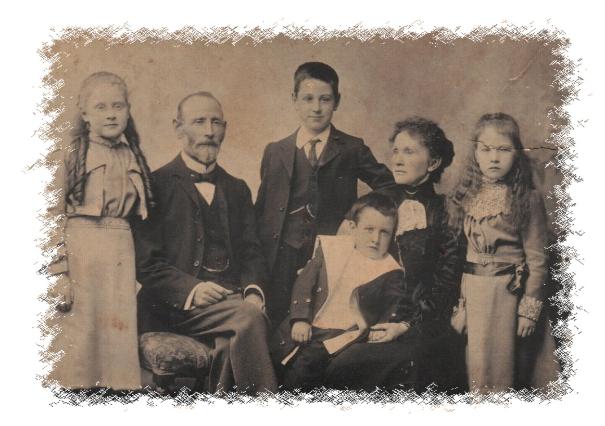 Table of Contents
Please read the READ ME FIRST file
Section One
a. Chairmans address and how it all began.
Information
a. A guide to research in Cork, by Pat Murphy
b. Irish Wills by Kae Lewis.
c. The Cancelled Books, by Richard O Callaghan.
Stories

The Quest for Private Scully.
Dr Patrick Joseph England by Mike England.

1901 Census extract.
School lists

Ballykerwick School 1840, Spreadsheet by John O'Connell.
Ballykerwick School 1840, notes.
Fotton School 1901 census.
Greenmount Industrial School from 1901 Census.
Greenmount Orphanage from 1901 Census.

Other lists

Cover Sheet Baptismal List. Myers 27August 2003.
Baptismal Register Kildorrery. Myers1800-1883 27August 2003.
Marriages Pat Murphy.
1860-1862 Pat Murphy.
1853-1859 Pat Murphy.
Guys Directory 1924 (Ebook)
a. Read this first
b. Index to E-book
c. Guys Directory Files
Cork Genealogical Society,

c/o Olive Coleman, 22 Elm Drive, Shamrock Lawn, Douglas,Cork, Ireland
Logo design by Éibhear Neff. © Cork Genealogical Society 2003-12