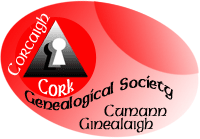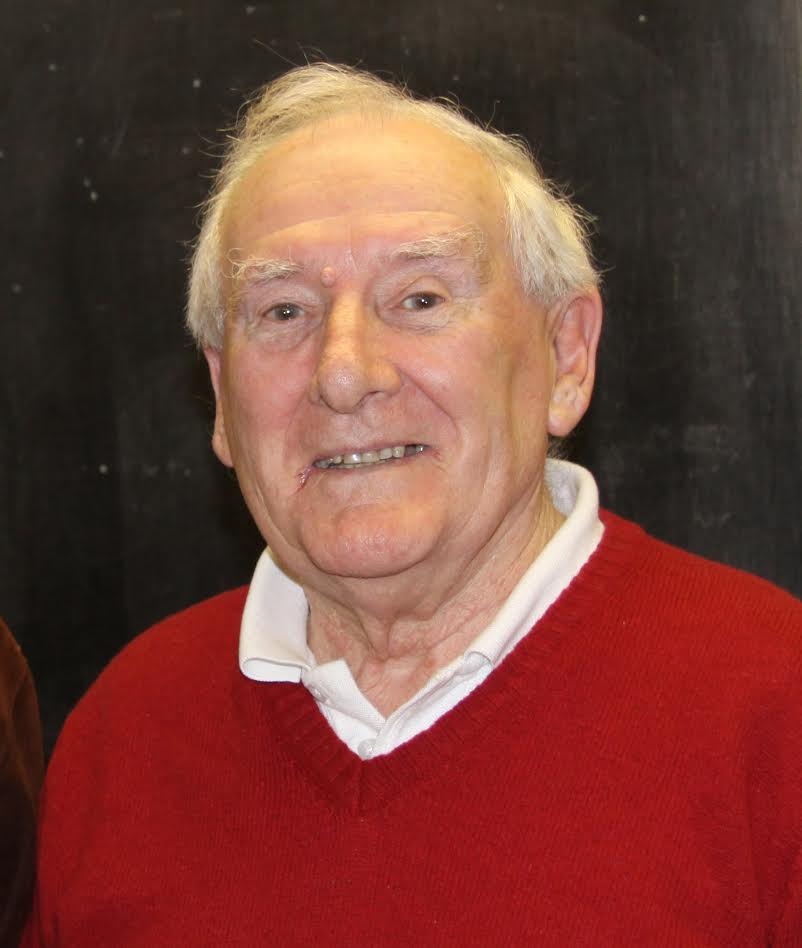 It is with regret I inform you of the death of
Joe O'Reilly. 29th December,2014
Vice Chairman and former Chairman of Cork Genealogical society.
Joe will be know to many people locally and around the world for his help in the South Parish Chapel Cork where he provided a voluntary service each
Saturday
morning searching records for many years.
Sincere condolences to his family on their sad loss.
May he rest in Peace.
Meetings are now on the second Thursday of the month ie Thursday 8th January 2015
AGM
followed by
Speaker Wendy Quirke on Family Search. org
We are unable to post Octobers meeting video due to copyright issues.
Video of Famine Talk by Tim McCoy now available on Members page
Tim Cadogan FCGS died on the 1st August and we would like to extend our deepest sympathy's to his wife Helen and his family Click here to read obituary by Tony McCarthy
DVDs of the conference is now available for purchase please click here
Username and password has been updated for the members page. Members will be notified by email of the change
Cork Genealogical Society came into being at an inaugural meeting on 15th March 1994, when a few enthusiasts promoted the idea and attracted over 50 people to the first meeting. Since then we have met on the second Tuesday of each month in at 8pm, with a speaker at each meeting followed by a discussion. Meetings are held in January (AGM), February, March, April, May, September, October, November and December. Membership is on a yearly basis and begins in January.
Annual Fee is 15 Euro and this includes all meetings, newsletters and Journals. Outings and Workshops take place from time to time.
To join the society send 15 EURO or the equivalent to the Cork Genealogical Society , C/o 22 Elm Drive, Shamrock Lawn, Douglas, Cork.
To print out membership form click here
If you wish to write to the Society please write to the above address and supply an email address for a reply.
Please note that the Society cannot undertake research
email corkgensoc(at)gmail(dot)com
Cork Genealogical Society,

c/o Olive Coleman, 22 Elm Drive, Shamrock Lawn, Douglas,Cork, Ireland
Logo design by Éibhear Neff. © Cork Genealogical Society 2003-14