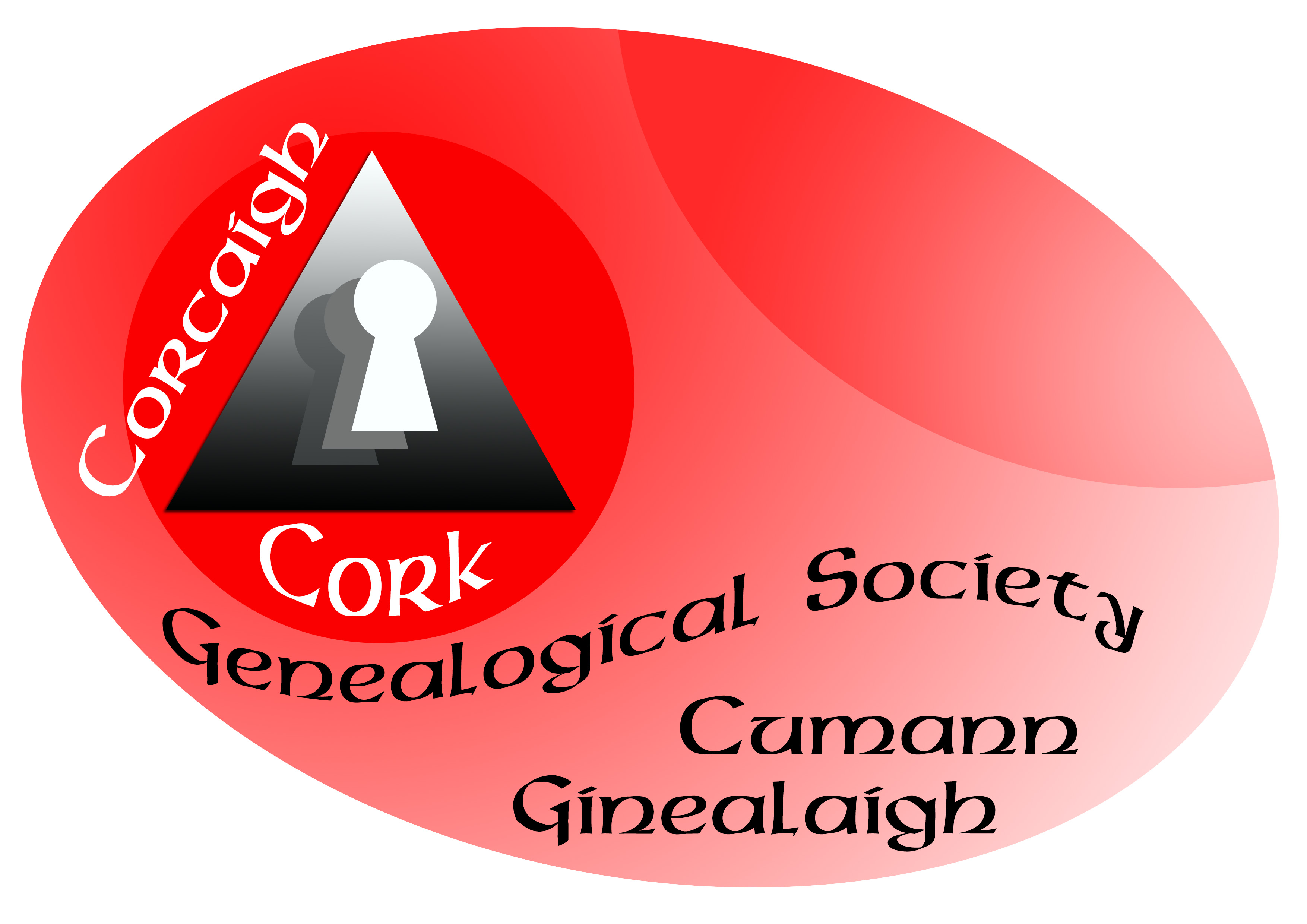 June 2016
Over 100 Busteeds gathered in the Tracton Arts and Community Centre for past 2 days to celebrate their roots in Tracton, County Cork. 78 of those gathered were from abroad..... from the USA,Australia, Canada, the U.K. and Northern Ireland.... joining their Irish cousins/friends in 2 days of entertainment, family history and folklore, music, exhibitions, etc.
Below
Photo of some of the Busteed Family in cork for a family gathering at a reception by the Lord Mayor of Cork in the City Council Chamber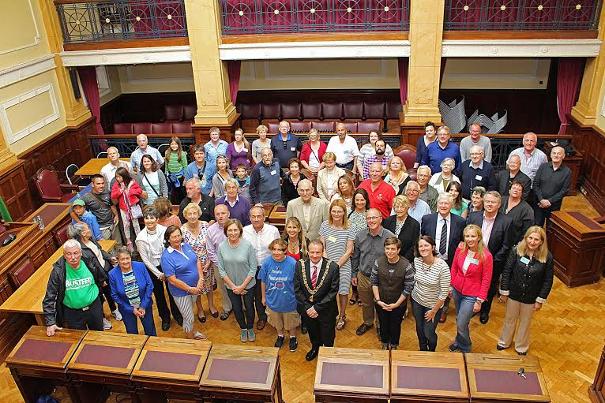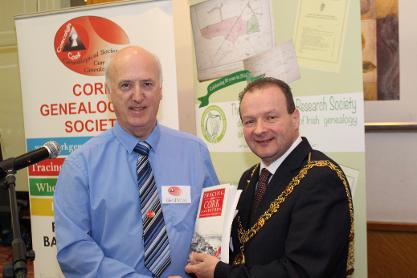 Eddie Wallace and Lord Mayor Chris O'Leary at the opening of the conference March 2016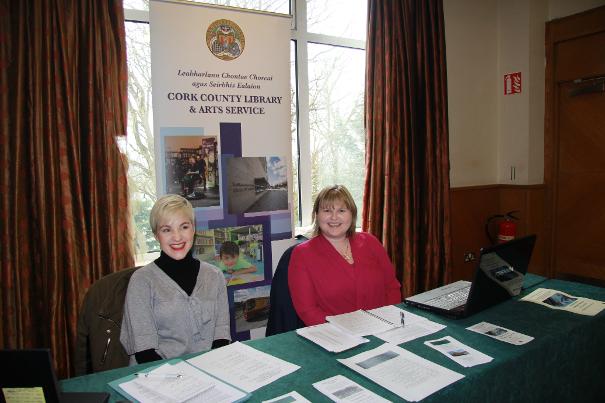 Karen and Kim from the County Library who attended the Conference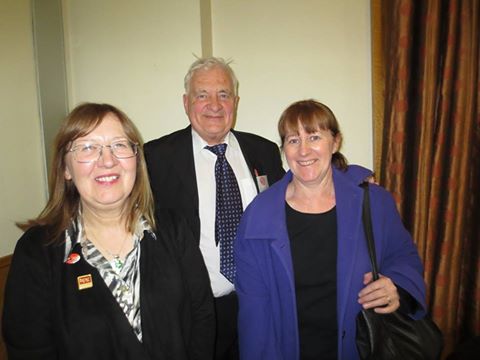 DNA cousins at the Cork Genealogical Society's Conference 19th March 2016
Meetings are now on the
second Thursday of the month 8.00pm
9th September 2016
Cork Genealogical Society came into being at an inaugural meeting on 15th March 1994, when a few enthusiasts promoted the idea and attracted over 50 people to the first meeting. Since then we have met on the second Thursday of each month in at 8pm, with a speaker at each meeting followed by a discussion. Meetings are held in January (AGM), February, March, April, May, September, October, November and December. Membership is on a yearly basis and begins in January.
Annual Fee is 20 Euro and this includes all meetings, newsletters and Journals. Outings and Workshops take place from time to time.
To join the society send 20 EURO or the equivalent to the Cork Genealogical Society , C/o 22 Elm Drive, Shamrock Lawn, Douglas, Cork.
To print out membership form click here
(You can also pay by paypal with or with out a paypal account)
If you wish to write to the Society please write to the above address and supply an email address for a reply.
Please note that the Society cannot undertake research
email corkgensoc(at)gmail(dot)com
Cork Genealogical Society,

c/o Olive Coleman, 22 Elm Drive, Shamrock Lawn, Douglas,Cork, Ireland
Logo design by Éibhear Neff. © Cork Genealogical Society 2003-16